Llangollen International Musical Eisteddfod is joining forces with Llangollen Fringe Festival to celebrate two significant cultural milestones for the popular town in north east Wales.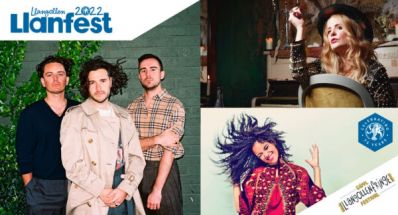 The world-famous peace festival returns this July – in person for the first time in two years – and the Eisteddfod's 75th anniversary coincides with the Fringe's 25th to make an amazing 100 years of summer festivals in Llangollen.
To mark these two anniversaries, the Eisteddfod and Fringe are collaborating for the first time to produce Llanfest 2022 on Sunday 10th July, the final day of the four-day Llangollen International Eisteddfod music festival, which runs from 7th - 10th July.
Llanfest has become a firm favourite in the summer festival diary and returns after a two-year hiatus with a line-up that celebrates the best traditional and contemporary music from around the world.
After an online event last year, organisers are thrilled to welcome back visitors to Llangollen. This year's festival has been redesigned with a more compact site revolving around a single Pavilion music stage and a new in-the-round stage developed for spoken word events. Live music, talks and free community events take place around the site each afternoon and evening, and there are numerous food and drink stalls.
Two of the classical world's vocal powerhouses, Aled Jones and Russell Watson, will be performing together for the first time to open the 2022 programme and further highlights include Grammy Award winner Anoushka Shankar with Manu Delago and the Britten Sinfonia.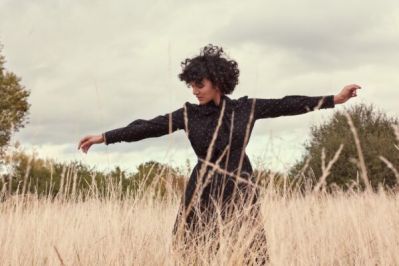 Anoushka Shankar © Laura Lewis, courtesy of Llangollen International Eisteddfod
Celebrating its 75th anniversary, the festival returns this year with a broad cultural programme that spreads the message of peace and friendship on which it was founded in 1947 after the Second World War.
Each year around 4,000 performers from around the world and as many as 35,000 visitors converge on this beautiful small Welsh town to sing and dance in a unique combination of competition, performance and community spirit. The festival's ability to spot future talent is renowned and it is credited with helping to launch the career of Luciano Pavarotti among others. This year, 24 of the world's best young singers will be vying for the prestigious Pendine International Voice of the Future award.
In recognition of the festival's founding principle to spread peace, visitors to the festival and Llanfest will be invited to write a message of peace on a luggage label and attach it to trees around the site to create a forest of peace.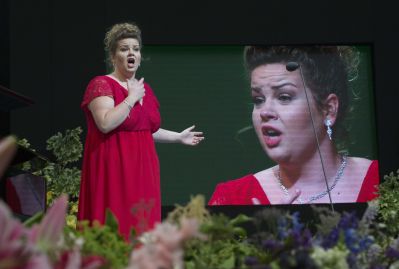 Pendine Voice of the Future Award
Camilla King, Executive Producer of the Llangollen Eisteddfod, is leading the transformation of the festival into a fresh, diverse fusion of contemporary and traditional cultures that will connect with both new and existing audiences.
Camilla King said: "For years the festival and the fringe have worked independently to help Llangollen to punch above its weight on the international music scene, so it is exciting that for the first time we are joining forces to co-curate Llanfest this year. Together we will be bringing an eclectic and inspiring line-up of music, spoken word and comedy to north Wales in the spirit of peace and togetherness that the Llangollen Eisteddfod was founded on 75 years ago, and is now more relevant than ever."
Janet Redler, Managing Director of Janet Redler Travel, added: "Llangollen International Musical Eisteddfod has been a hugely popular fixture in the Welsh calendar for many years, and it is fantastic that it is returning with an in-person event this year. Showcasing the best musical talent from around the world, the International Festival is well worth visiting on a tour of Wales."
If you or your group would like to enjoy a tailor-made tour of Wales, exploring the nation's culture and including a visit to next year's Llangollen International Eisteddfod, please do contact our friendly team today.