England's Great West Way has unveiled a new video featuring drone footage which offers a bird's-eye view of many of the destinations along the touring route, as well as popular attractions and the different modes of travel visitors are encouraged to use.
The new video takes viewers on a journey along the Great West Way, England's touring route between London and Bristol, from boarding a Great Western Railway train at London Paddington Station to journeying along the Kennet and Avon Canal. On the Great West Way, visitors can walk the Wiltshire landscapes, drive across the Clifton Suspension Bridge and travel by plane from Bristol Airport.
The new Great West Way video showcases popular tourist attractions, destinations and events that are on the route, such as Windsor Castle, National Trust properties and landscapes (free admission to Royal Oak members), Malmesbury Abbey & the Cotswolds, Salisbury Cathedral, Stonehenge, Bath, Hampton Court Palace, Kew Gardens, Bowood House & Gardens, Bristol International Balloon Fiesta and Brunel's SS Great Britain.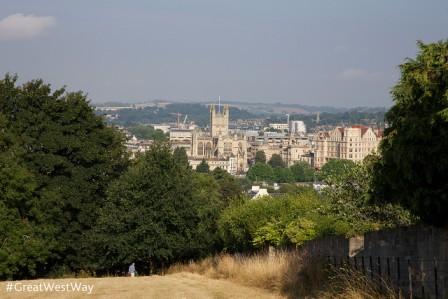 The city of Bath on England's Great West Way © www.GreatWestWay.co.uk
Fiona Errington, Head of Marketing at Great West Way, said: "Those that have travelled the Great West Way know what stunning landscapes and wonders there are to explore. One of our objectives when we commissioned this video was to bring the Great West Way to life for those that are unaware of what is located on the route. I believe this video does just that, it showcases what's  at the very heart of the route, the many forms of transportation that allow visitors to slow  down and enjoy their surroundings, and the breath-taking destinations and attractions, that create a quintessentially English trip."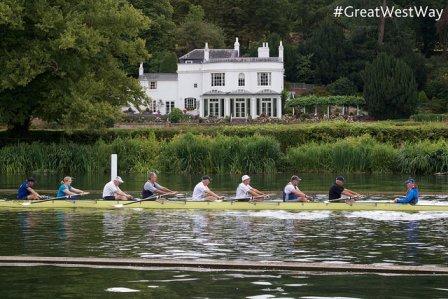 Henley-on-Thames on England's Great West Way © www.GreatWestWay.co.uk
Janet Redler, Chief Executive of Janet Redler Travel & Tourism, said: "With everyone in lockdown, now is the perfect time for the release of this wonderful new video. Janet Redler Travel & Tourism is proud to be a Great West Way Official Tour Operator and this beautifully shot film shows the 125 mile touring route in all its glory, from parks and gardens to palaces and castles, and from historic towns to ancient landscapes. There is a lot to see on England's Great West Way, so now is the perfect time to start planning your visit for when things get back to normal."
Click here to view the new Great West Way video on YouTube and click here to find out more about the Great West Way.
If you or your group would like to discuss your plans for a tailor-made tour of England which takes in some - or all - of the Great West Way, please do contact our friendly team.