The first edition of a brand new magazine showcasing the Great West Way, Britain's newest touring route, has been launched.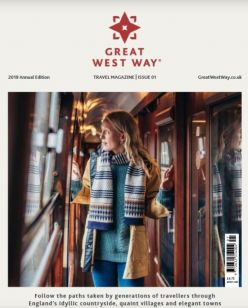 The Great West Way Travel Magazine features 84 pages of informative articles and stunning photography brimming with inspiration to explore further, delve deeper and uncover the essence of this unique part of England. It presents a series of inspirational themed features, articles and ideas suitable for visitors travelling along the route by road, rail, water, on bike or on foot.
The magazine highlights the extraordinary variety of amazing tourism destinations and experiences along the route, each with something unique to offer. From idyllic countryside, beautifully quaint villages to elegant towns and buzzing cities, a route where creativity and culture rub shoulders with world-famous heritage.
"The Great West Way Travel Magazine will really help to bring the route to life, inspiring our readers to find their very own slice of England," said Editor-in-Chief Jessica Way. "With so much to see and do along the route, this new high-quality magazine we are sure we will ignite readers' imaginations, and as a result, stimulate unforgettable travel experiences.
"Taking the paths from London to Bristol, based on ancient routes, we're offering inquisitive visitors lots of great suggestions to get off the beaten track, and with such an exceptional choice of places to stay, from family-run hotels to boutique B&Bs, feel spoilt for choice in making the trip their own."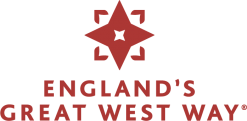 A total of 100,000 printed copies will be distributed throughout 2019 at UK airports, international airports including New York, Chicago, Newark, Washington, Atlanta and Boston, business class lounges, railway lounges, selected hotels, key London outlets, cruise terminals and visitor information centres. They will also be distributed via VisitBritain overseas offices, at travel exhibitions and events, via Great West Way Official Tour Operators and via the Great West Way Ambassador network.
David Andrews, Director, Great West Way, said: "Thanks to our partnership with Contista Media, and with the support of VisitEngland's Discover England Fund, we are delighted to launch this high-quality, inspirational Great West Way Travel Magazine. The new magazine helps bring the story of the Great West Way to life in a compelling and engaging way, and will have a significant impact on contributing to our target of attracting an additional 1.5 million visitors to the route over 10 years."
View the magazine here: Great West Way Travel Magazine 2019.
The Great West Way was launched at World Travel Market in November 2018 as one of the world's premier tourism routes, covering the 125 mile-route from London to Bristol. It has an Ambassador network of 210 businesses and destinations plus 50 Official Tour Operators. Janet Redler Travel & Tourism is proud to be a Great West Way Official Tour Operator. Read more about the Great West Way here.
If you or your group would like to enjoy a tailor-made tour following the route of England's Great West Way, please do contact our friendly team today.