A new directory has been launched to make it easier for travel buyers and Great West Way Ambassadors to create bookable itineraries, contact suppliers and promote the region to the 'curious visitor'.
The new Great West Way® Travel Trade Directory is a one-stop-shop for those looking to find key destinations 'Along the Route', as well as lesser-known places nearby. It includes specialist tours, attractions and a range of themed itineraries to help create inspiring tours.
Great West Way is the multi-modal touring route between London and Bristol, spanning some of England's most iconic heritage destinations and attractions. Based on ancient routes, the Great West Way encompasses 500 miles of navigable route on road, rail, water, footpath and cycleways through West London and the Thames Valley, Berkshire, Wiltshire, The Cotswolds, Bath and Bristol. Janet Redler Travel is proud to be a Great West Way Official Tour Operator.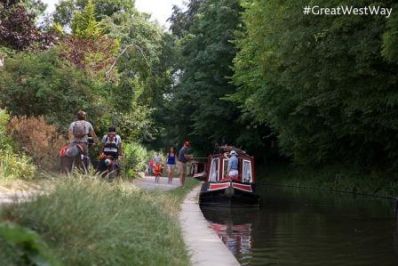 Avoncliff in Wiltshire © www.GreatWestWay.co.uk
Following an extensive audit of attractions, activities, and places to stay, eat and drink, this fourth edition of the directory includes around 500 up-to-date supplier listings. The directory can be seen at greatwestway.co.uk/traveltrade/travel-trade-directory
Florence Wallace, Head of Travel Trade at Great West Way, said: "This latest edition of the Travel Trade Directory is our best resource yet and a true 'bible' of information for the trade who are interested selling programmes in and around the Great West Way.
"There are lots of inspirational ideas and key contacts to enable buyers to contract and distribute tourism experiences that are unique and exciting for their customers. We continue to work closely to support these intermediaries and to maximise bookable programmes increasing the number of visitors choosing to explore and stay along the route."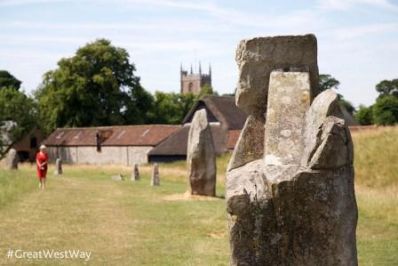 The stone circle at Avebury © www.GreatWestWay.co.uk
Great West Wat introduced a Travel Trade Connections Group last year. This group, chaired by Iain Terry from Royal Collection Trust, continues to focus on raising awareness and winning business for Great West Way Ambassadors, which are being highlighted to, and distributed by, domestic and international travel trade. Plans are also underway to deliver another Great West Way Marketplace event later this year, facilitating buyers and suppliers to do business together.
With nearly 100 Great West Way Official Tour Operators based across 12 different countries, the Great West Way travel directory is a key resource, ensuring the region is connecting the curious visitor's journey, offering an extraordinary variety of unique and quintessentially English experiences.
Janet Redler, Managing Director of Janet Redler Travel, added: "This valuable resource is essential for those of us bringing tour groups to the Great West Way. It's the perfect tool for helping us access the best accommodation, dining, sightseeing and attractions for our visitors quickly and easily."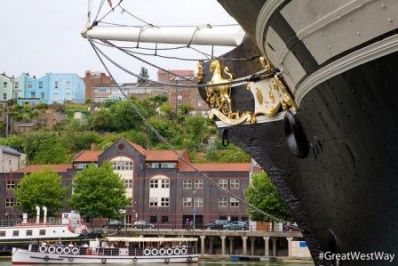 Bristol © www.GreatWestWay.co.uk
This digital resource is being distributed to over 2,000 key intermediaries, via exhibitions and events, and industry partners such as UKinbound and ETOA. There is also continued commitment from VisitBritain / VisitEngland to distribute Great West Way via their marketing channels and overseas offices too.
The interactive edition of the directory is now available to view HERE.
If you or your group would like to enjoy a tailor-made tour exploring the Great West Way, please do contact our friendly team today. Click here to discover seven quintessentially English things to do along the Great West Way.