Scotland's Highlands and Islands have earned their place as one of the top must-see destinations in the world in 2019.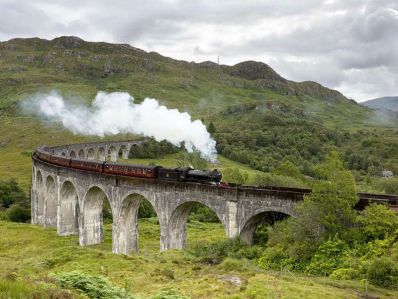 Glenfinnan Viaduct © VisitScotland / Jakub Iwanicki

Travel authority, Lonely Planet, has today (23 October) revealed that the regions have been listed amongst its top 10 'Best in Travel' destinations for 2019 – the only destination in the UK and Ireland to be included.
Described in the new guide as "one of the wildest, least inhabited and most scenic parts of Europe, Scotland's Highlands and Islands have, for decades, attracted visitors from around the world, who are drawn to their unparalleled scenery, unique culture and wildlife; a wide variety of outdoor pursuits and extreme sports, including surfing, diving and skiing; a range of attractions, welcoming locals and delicious local food and drink."
The guide also praises the regions' "innovative and fast-developing accommodation sector, from purpose-built campervan parking spots to designer cottages modelled on ancient buildings."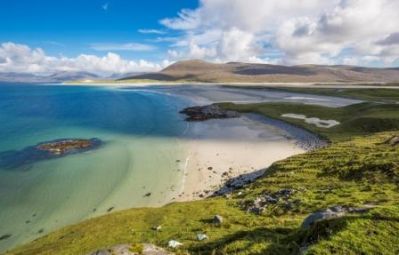 Luskentyre Sands, Isle of Harris © VisitScotland / Kenny Lam
The Lonely Planet's Best in Travel 2019 is a highly-anticipated annual collection of the best travel destinations, trends, journeys and experiences to have in the year ahead and which reveals the top 10 regions, countries, cities and best value places to visit in 2019.
The four pages in the guide dedicated to Scotland's Highlands and Islands, gives special mention to the "hugely successful" North Coast 500 driving route, as well as the North East 250 and the Snow Roads.
Amongst the "unmissable experiences" included in the guide are climbing a mountain, with the iconic peak of Suilven referenced; savouring seafood at one of the Highlands and islands many fine restaurants and joining a nature watching trip to discover the wealth of wildlife that abounds.
Malcolm Roughead, VisitScotland Chief Executive, said: "I am thrilled, though not entirely surprised, to discover that Scotland's Highlands and Islands have appeared in this prestigious list.
"This stunning part of Scotland punches well above its weight on the world stage, as a thriving holiday destination for people from both across the globe and the UK, as well as a popular location for film production companies looking for a beautiful backdrop for their next blockbuster."
Janet Redler, Chief Executive of Janet Redler Travel & Tourism, said: "It is great news that the Highlands and Islands of Scotland have been listed in Lonely Planet's top 10 'Best in Travel' destinations for 2019 – the only destination in the UK and Ireland chosen this year.
"The Highlands and Islands offer some of the most spectacular scenery in the UK, along with first class opportunities for getting up close with nature, experiencing a memorable road trip or enjoying the best in local food and drink. These regions really are a must-see on a trip to Scotland."
For more information visit www.lonelyplanet.com/best-in-travel, and for further information about the Highlands and Islands, visit www.visitscotland.com .
VisitScotland is Scotland's national tourism organisation and its core purpose is to maximise the economic benefit of tourism to Scotland. Spending by tourists in Scotland generates around £12 billion of economic activity contributes around £6 billion to Scottish GDP. This represents about 5% of total Scottish GDP.
If you or your group would like to enjoy a tailor-made tour of the Highlands and Islands of Scotland, please do contact our friendly team today.