Galway in Ireland has been named one of the world's top cities for travellers in 2020 by world-leading travel authority Lonely Planet.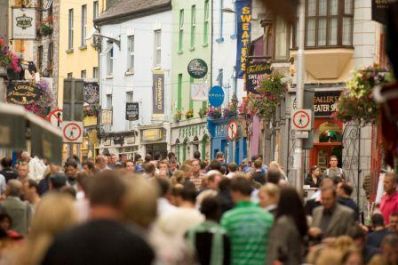 The city received the accolade in Lonely Planet's Best in Travel 2020, the highly anticipated annual collection of the best travel destinations, trends, journeys and experiences to have in the year ahead.
The Wild Atlantic Way destination features fourth in the list of top cities for 2020, behind Cairo, Washington DC and Salzburg, and ahead of the likes of Bonn, Vancouver and Dubai.
The travel bible describes Galway as "arguably Ireland's most engaging city", where "brightly painted pubs heave with live music" and "cafés offer front row seats to watch buskers perform".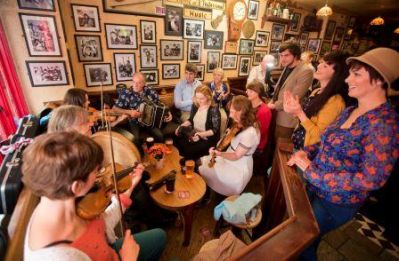 Galway's renowned creative exuberance will be boosted next year by a string of events marking the region's role as the 2020 European Capital of Culture.
The largest and most complex cultural event ever held on the island of Ireland will start on 1 February with a week of fiery celebrations in County Galway's towns and villages, culminating in a spectacular opening ceremony in Galway city on Saturday 8 February 2020.
Throughout the year there will be more than 1,900 events across projects, partnerships and collaborations with local, national, European and international artists and cultural organisations from more than 30 different countries.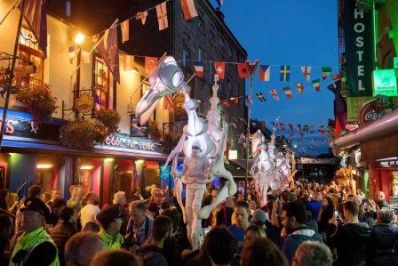 Galway's world-renowned annual calendar of music, horse-racing, food and arts festivals will also feature enhanced programmes.
Lonely Planet's experts say Galway in 2020 will be all about street spectacle, live and digital art as well as world-class music, theatre and dance.
Experiences advocated by the travel authority as unmissable next year include enjoying the groundbreaking flavour combos in Galway's Michelin starred restaurants and taking in the live music at Tig Cóili "where the walls are decorated with photos of those who've played there and two live céilidh sessions a day draw the crowds".
They also recommend feeling at home at the Tigh Neachtain pub, "where timber walls frame a roaring fire and locals crack gentle jokes".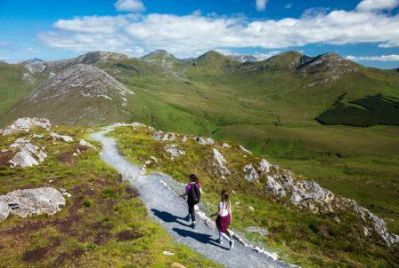 Janet Redler, Chief Executive of Janet Redler Travel & Tourism, said: "2020 is the perfect year for travellers to visit Galway, as it hosts the European Capital of Culture. This magical place will be buzzing with cultural events and activities, adding to the annual calendar of food festivals, sporting events, concerts and more.
"Situated as it is on the western edge of Ireland, Galway is the perfect base for exploring the sublime beauty of Connemara and the spectacular coastal scenery of the Wild Atlantic Way."
If you or your group would like to enjoy a tailor made tour of Ireland including a visit to Galway, 2020 European Capital of Culture, please do contact our friendly team today.