Galway and Dublin in Ireland have been voted the friendliest cities in Europe by readers of Condé Nast Traveller magazine. Edinburgh in Scotland also made the top ten.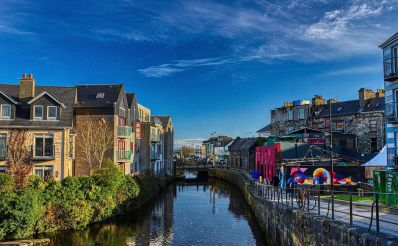 Galway © Tourism Ireland
Galway and Dublin topped the list of the 'top ten friendliest cities in Europe' in the annual reader survey of Condé Nast Traveller, a major travel magazine. Galway was in first position, with Dublin coming in second. Edinburgh was at number seven on the list.
Every year, Condé Nast Traveller asks its readers to decide on their favourite cities around the globe, in its Readers' Choice Awards survey. The magazine has unveiled the results of its 2020 survey – taken by hundreds of thousands of its readers – including its list of Europe's friendliest cities. To view the results, click here.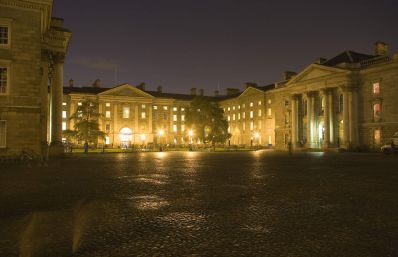 Trinity College Dublin © Fáilte Ireland
According to Condé Nast, while Europe's best cities are often judged on their ancient history, intricate architecture, unrivalled art scene or amazing restaurants, sometimes what makes a place so great is its people.
Welcoming the news, Niall Gibbons, CEO of Tourism Ireland, the organisation responsible for promoting the island of Ireland overseas as a leading holiday destination, said: "I am delighted to see that two of our cities feature in the prestigious Condé Nast Traveller Readers' Choice Awards 2020. It is another well-deserved accolade for Galway and Dublin.
"In what has been a devastating year for travel and tourism, this is some good news – reminding people everywhere that, when the time is right, the island of Ireland is a great choice for a holiday."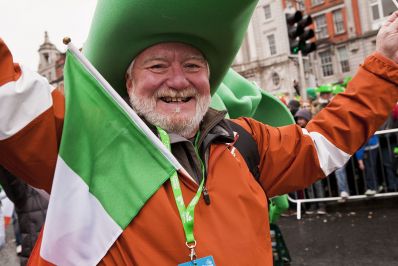 Janet Redler, Chief Executive of Janet Redler Travel & Tourism, added: "Galway and Dublin are both fascinating places to visit and explore, but what really stands out when you're there is the warmth and friendliness of the people, so it's no surprise they have topped this international survey.
"Ireland is a wonderful place to enjoy a tour or vacation and we're looking forward to bringing our groups and individual clients once again, when the country reopens to international visitors.
"Edinburgh in Scotland is, of course, another extremely friendly and inviting destination, which is always popular with our clients and a great place to visit at any time of year."
Click here to read more about Dublin, Galway and Ireland, and click here to read about Scotland and Edinburgh.
If you or your group would like to experience the delights of Galway, Dublin or Edinburgh on a tailor-made tour of the UK and Ireland, when things return to normal, please do contact our friendly team today to start planning...