Dozens of tourism companies from around the island of Ireland took part in a virtual tourism workshop to promote Ireland as a leading tourist destination for when international travellers can visit once again, and Janet Redler Travel & Tourism was delighted to be involved.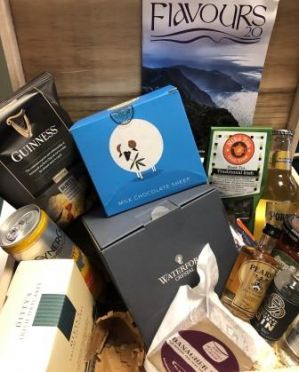 'Flavours of Ireland' is an annual event, organised by Tourism Ireland, to grow Ireland's share of the valuable travel business delivered by UK inbound tour operators, such as Janet Redler Travel & Tourism, to the UK and Europe from all over the world.
This year, because of COVID-19, 'Flavours of Ireland' took place as an online event for the first time ever – called 'Flavours20'. Tourism Ireland facilitated, via an online system, a series of pre-scheduled appointments for UK inbound tour operators to meet with tourism companies from Ireland.
The aim was to showcase the island of Ireland to these influential UK buyers, to position Ireland well for 2021, for when the time is right to welcome international visitors once again. 
Niall Gibbons, CEO of Tourism Ireland, said: "Tourism Ireland is delighted that 100 tourism organisations from the island of Ireland and so many of the leading UK inbound tour operators took the time to join us at our virtual 'Flavours20' workshop. 
"Our message for the UK inbound buyers is that, when the time is right, we will have everything ready to welcome international visitors back to our shores. We'll be assuring our international travel trade partners that tourism companies across the island of Ireland have been implementing all the required new health and safety measures – but will still be ready to deliver a fantastic holiday experience for their clients."
In advance of Flavours20, Tourism Ireland delivered a hamper full of delicious produce from around the island of Ireland to all the participating UK buyers. It contained produce like Dart Mountain Cheese from the Sperrins in Northern Ireland, Ballymaloe relish, gin from the Boatyard Distillery in Enniskillen, Ditty's Irish Oatcakes, Hazel Mountain Chocolate from Co Clare, Guinness crisps and even some Waterford Crystal glasses.
Janet Redler, Chief Executive of Janet Redler Travel & Tourism, who took part in the workshop, said: "This was a fantastic opportunity to hear from some of Ireland's leading tourism related businesses and to discuss their product offering. As well as being a timely reminder of what a wonderful destination Ireland really is for travellers, it provided us with lots of ideas and inspiration for our tours to Ireland in 2021."
If you or your group would like to enjoy a tailor-made tour of Ireland in 2021, once we can all start travelling overseas again, please do contact our friendly team to start planning.