England's Great West Way has launched a new map featuring the many food and drink establishments on the route where travellers are encouraged to take a break to relax and dine.
The Great West Way food and drink map is available to visitors via Great West Way's website and will be made available to the route's growing Ambassador network, currently comprising 270 Ambassadors and 75 Official Tour Operators. The map features a number of breweries, pubs, tea rooms and cafés, farm shops, fine dining and Michelin star restaurants, as well as food markets and festivals.
England's Great West Way is a 125-mile touring route between London and Bristol, roaming through idyllic countryside, quaint villages and ancient towns, and Janet Redler Travel & Tourism is proud to be a Great West Way Official Tour Operator.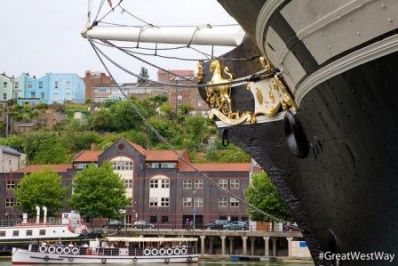 The city of Bristol is on the Great West Way © www.GreatWestWay.co.uk
Fiona Errington, Head of Marketing at Great West Way, said: "The route is brimming with unique places to eat and drink that suit all budgets. As well as showcasing its history, heritage, popular attractions and areas of Outstanding Natural Beauty, it's important that we encourage travellers to support local businesses during their trips, in the same way that we encourage people to explore areas off the beaten track.
"The map is a great way for us to showcase the many places on the route where people can stop and have a bite to eat, as well as tempt them to take an alternative route and perhaps explore a destination they've never been to before."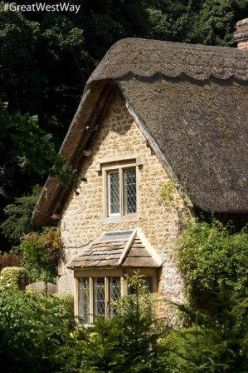 Sandy Lane in Wiltshire © www.GreatWestWay.co.uk
Chris Welham, Chief Executive of Wadworth Brewery, a Great West Way Ambassador, said: "We are very fortunate to have our brewery and many of our pubs located along the Great West Way so we are delighted to be involved. You can't beat a visit to a lovely pub on a day out so adding these to the map made perfect sense. I'm sure visitors and locals alike will get a lot from the new map."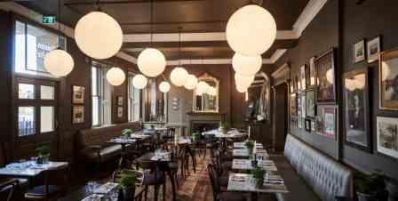 Koffman & Mr White's at the Abbey Hotel Bath
Other sponsors of the map include: Longleat Food & Music Festival, Apex City of Bath Hotel, Roseate House in London, Red Lion Freehouse in Pewsey, a'Beckett's Vineyard in Devizes, Koffmann & Mr White's and ArtBar, both located at the Abbey Hotel Bath, The Newbury, a pub in Newbury, The Langley, a five-star luxury hotel in Buckinghamshire and Bristol, one of the UK's leading craft beer destinations.
Janet Redler, Chief Executive of Janet Redler Travel & Tourism, added: "The Great West Way is a wonderful tourist route which showcases the magnificent landscapes, ancient towns and historic attractions in this part of southern England. This fascinating new food and drink map provides tourists and tour operators alike with a valuable resource for enjoying the finest hospitality along the route, to suit all tastes and budgets."
To find out more about the Great West Way click here and to download a digital copy of the food and drink map, click here.
If you or your group would like to enjoy a tailor-made tour of England's Great West Way, contact the friendly team at Janet Redler Travel & Tourism, a Great West Way Official Tour Operator. Janet Redler Travel & Tourism also organises Food & Drink Tours across the UK and Ireland.