The spectacular St Patrick's Day Parade returns to the streets of Dublin for the first time in three years and the celebrations on 17 March promise to be bigger than ever!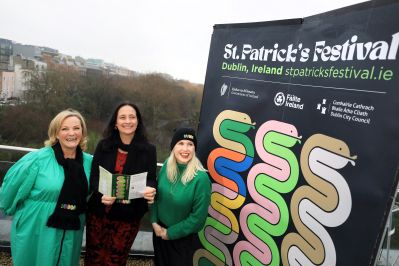 The launch of this year's St Patrick's Day Festival © Julien Behal Photography
The St Patrick's Day Festival takes place in Dublin over five days from 16 – 20 March and is a global celebration of Irish arts, culture and heritage. This year, the world is being invited to reconnect with Dublin after the unparalleled challenges of the pandemic.
The festival will be a landmark celebration and the largest in scale and ambition to date. It will provide a moment for the nation – and for the Irish and Irish at heart all over the world – to connect and reflect, celebrate and welcome.
The iconic National St Patrick's Day Parade returns to the streets of Dublin on 17 March, with more pageants, marching bands and participants than ever before. SPF TV, the Festival's virtual TV station at stpatricksfestival.ie, will offer front row seats to live performances and recorded programmes for those around the world who cannot attend in person. Additionally, there will be many St. Patrick's Festival supported live events throughout Dublin.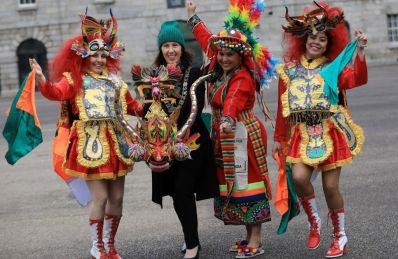 This year's festival will feature participants from all over the world © Julien Behal Photography
New for 2022 is the Festival Quarter at the National Museum of Ireland, Collins Barracks, which will be home to a magical day-to-night urban festival for all, in the grounds of one of Ireland's most spectacular and historic heritage sites in the heart of Dublin. The Festival Quarter will also host the Irish Food & Craft Village, a daily showcase of Ireland's incredible produce, arts and crafts and a space for all to relax and connect. 
Established in 1997, St Patrick's Festival has grown from a single day to a five day event featuring music, performance, spectacle, dance, theatre, literature, visual arts, food, wellness and much more. It is recognised globally as one of the world's biggest festivals, with online audiences from 144 countries across the world, a social media reach of 37 million people and 102 million global engagements.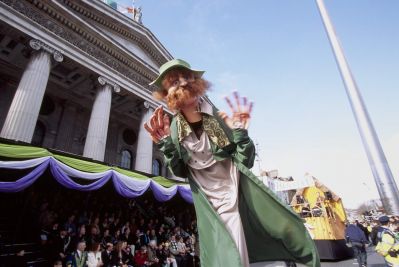 St Patrick's Day Parade © Tourism Ireland
Anna McGowan, Interim Director, St Patrick's Festival, said: "We are so thrilled to bring St Patrick's Festival back to the streets of Dublin this March. The very best of Ireland's creative community have come together to present a spectacular programme of events – the biggest, most exciting offering we have ever produced.
"Hundreds of artists, arts workers, makers, creators, live events teams and community organisations, drawn from across the nation, will present a magical five days and nights of live and virtual events, from song, story and performance, to film, theatre, tours, food and so much more."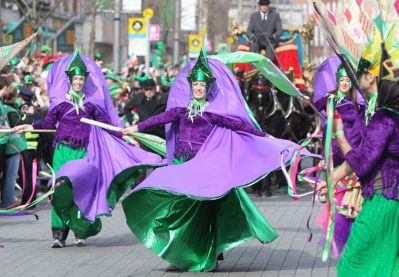 St Patrick's Day Parade © Tourism Ireland
Orla Carroll, Director of Product Development at Fáilte Ireland, said: "It is wonderful to see the St Patrick's Festival return to Dublin this year. With a spectacular parade planned and an amazing line up of music and entertainment celebrating our culture, people and places, the festival will give visitors the opportunity to experience the very best of our capital city, while showcasing Ireland as a fantastic tourist destination to people around the world.
"Festivals and events play a key role in delivering brilliant visitor experiences, providing a unique reason for visitors to choose a destination and increasing footfall for local businesses, supporting jobs and revenue generation. Festivals such as the St Patrick's Festival will be crucial as we work towards welcoming international visitors and the recovery of the tourism sector."
Janet Redler, Chief Executive of Janet Redler Travel & Tourism, added: "Ireland is a wonderful place to enjoy a vacation at any time of year, but on St Patrick's Day the atmosphere is extra special. It's fantastic news that at long last the St Patrick's Day Festival is returning and we're sure that the celebrations in Dublin, and across Ireland, will be bigger and better than ever!"
If your or your group would like to enjoy a tailor-made tour of Ireland, perhaps taking in the 2023 St Patrick's Festival in Dublin, please do contact our friendly team today.