One of Scotland's most spectacular driving routes is enjoying a surge in interest, following the success of a recent digital marketing campaign, part-funded by Scotland's national tourism organisation.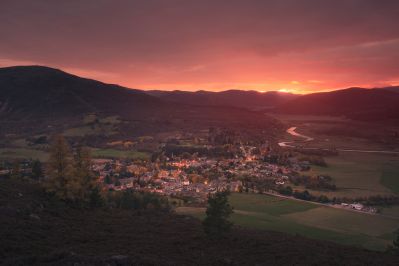 Braemar village on the North East 250: Image Credit VisitScotland / Damian Shields
Find Yourself on The North East 250 is a collaborative marketing campaign that showcases the best of the north east of Scotland's unique and diverse landscape and visitor experiences.
 
The North East 250 route was recently ranked by Lonely Planet's Ultimate Travel List in the top 500 unmissable global travel experiences, a further boost for when international travel can resume safely.
 
VisitScotland's Growth Fund provided half of the funding for the digital marketing campaign, and Scotland's national tourism organisation also worked with Visit Moray Speyside and North East 250. The campaign focused on three key themes: history & heritage; outdoor & adventure; and food & drink experiences.
From the sandy coastlines of the Moray Firth to the rugged wilderness of the Cairngorms, from historic castles and the royal connection on Deeside to the whisky lover's paradise of Speyside, the campaign has managed to capture people's interest.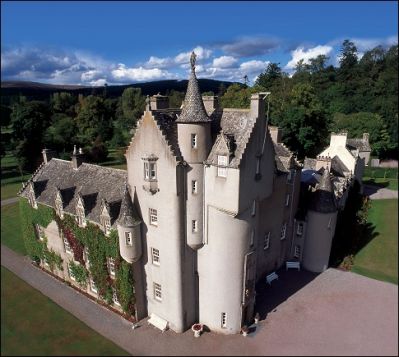 Ballindalloch Castle, the 'Pearl of the North', is on the North East 250 route 
Using a mix of short videos, a feature promotional video, itineraries and influencers experiencing the route for themselves, a wide variety of material highlighted what people can expect from their visit.
 
Jo Robinson, Regional Director of VisitScotland, said: "We are delighted that VisitScotland's Growth Fund was able to support this successful campaign. We knew the visitor economy around the North East 250 was already a strong proposition but now we have clear evidence of the high demand for the region."
Guy Macpherson-Grant, Director of North East 250 Limited, said: "This has been a tremendous opportunity to partner with our national tourism organisation and Visit Moray Speyside, to promote an area of the country that has such exciting and varied attractions for visitors, both local and from afar."
Janet Redler, Chief Executive of Janet Redler Travel & Tourism, added: "The North East 250 driving route takes in many of the sights for which Scotland is famous – from mountain vistas to pretty coastal villages, and from fairytale castles to whisky distilleries. It's great news that this digital marketing campaign has helped to generate so much interest in this fabulous part of Scotland."
  
To view the digital content, including itineraries to help you plan your journey, visit www.northeast250.com or search #NE250 on social media.
If you or your group would like to enjoy a tailor-made tour of Scotland taking in the North East 250 driving route, once we can all start travelling again – perhaps as part of an independent self-drive tour or with your own private driver guide – please do contact our friendly team today.