Coventry in the West Midlands of England is preparing for a year of events and activities as UK City of Culture 2021.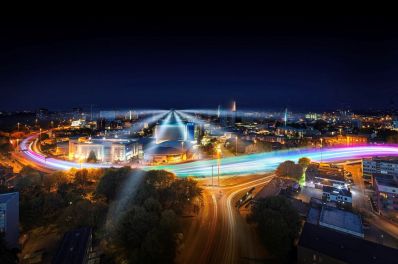 The 365 day programme of events, which begins in May, is rooted in the rich history of the city and celebrates the stories of the people who have made it their home.
The programme aims to reflect Coventry as a diverse and modern city, moving forward and embracing culture to connect communities and change lives. Coventry is known internationally as a city of welcome, a city of activists and pioneers, a city of peace and reconciliation, a city of innovation and invention, and now a City of Culture.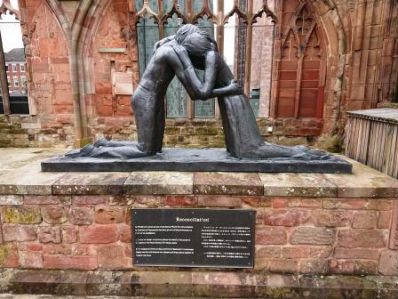 The statue 'Reconciliation' symbolises Coventry's spirit of peace and reconciliation
Co-created with local and national partners, and grassroots organisations across Coventry, the 2021 programme will include major artistic events, world premières and commissions across theatre, music, dance, literature, comedy and visual arts. All of the events are being planned in a flexible and responsive way, to allow them to be presented in line with Covid-19 guidelines at the time they take place.
The UK City of Culture is a designation given to a city in the United Kingdom for a period of one year. The aim of the initiative, which takes place once every four years and is administered by the UK Government's Department for Digital, Culture, Media and Sport, is to create lasting social and economic benefits for a city through cultural activities. Previous holders of the title include Derry-Londonderry in Northern Ireland and Kingston-Upon-Hull in the north east of England.
Coventry is perhaps most famous for the legend of Lady Godiva, an 11th Century English noblewoman who reputedly rode naked through the streets of Coventry in a protest against taxation, and 'Peeping Tom' who was struck dead for watching her. St Michael's Cathedral is Coventry's best-known landmark and visitor attraction. The 14th century church was largely destroyed by German bombing during World War Two, but in 1962 a new cathedral was built beside the ruins of the old.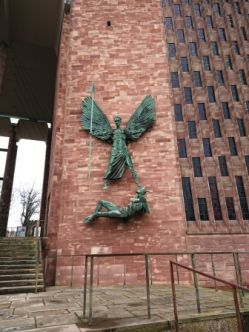 Sir Jacob Epstein's sculpture of St Michael and Lucifer at Coventry Cathedral
UK Secretary of State for Digital, Culture, Media and Sport, The Rt Hon Oliver Dowden CBE MP, said: "UK City of Culture 2021 is a wonderful opportunity for Coventry to showcase and champion its arts and culture offering to people in the city, the West Midlands and beyond."
Chenine Bhathena, Creative Director of Coventry City of Culture, said: "From city-wide stories to intimate experiences and small scale events that will surprise and delight – whatever age you are, whatever brings a smile to your face, whatever makes you feel a little more alive, you will find it in Coventry City of Culture."
Janet Redler, Chief Executive of Janet Redler Travel and Tourism, added: "After a difficult year, it is great to be able to look forward to one of the United Kingdom's most important cultural events. Coventry is a fascinating and important city, and we look forward to a packed programme of world class cultural activities."
Click here to find out more about Coventry 2021 and if you or your group would like to plan a visit to the city of Coventry, as part of a tour of England or the United Kingdom, please do contact our friendly team.