This year's Laugharne Weekend, an annual literature and arts festival in West Wales, takes place from 5th to 7th April and sees the UK's coolest writers and musicians rubbing shoulders with visitors and locals alike in the pretty little town made famous by Dylan Thomas.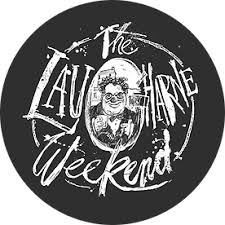 The festival, now in its 12th year, is a weekend of music, book readings and poetry, inspiring much talking and drinking late into the night. Constrained by the size of the town of Laugharne, the festival is deliberately small-scale, and offers an intimate forum for lively discussion, debate and entertainment.
The Laugharne Weekend concentrates on literature, music and comedy, gathering talent from all over the world, but always maintaining a particular kinship with writers and musicians from Wales or who have a connection with Wales. All the events take place in Laugharne's clubs, churches and halls – small venues which entail the close proximity of audience and performers.
According to the festival's co-founders, Richard Thomas and the Cardiff writer John Williams, "The point is that it's a festival that involves the locality." The festival directors have also said: "I'd sooner start another festival than let it grow too big."
Previous headline performers have included American singer-songwriter Patti Smith, Welsh actor Michael Sheen, Ray Davies of the Kinks and the painter Peter Blake.
The festival also includes the Penderyn Music Book Prize, awarded for the year's finest music book. This is the only UK-based book prize specifically for music titles and the winner is presented with a cash prize and a bottle of Penderyn single cask Welsh whisky.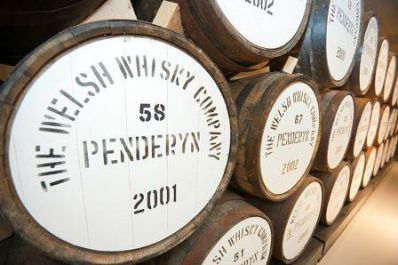 Laugharne (or Talacharn in Welsh) is a town in Carmarthenshire lying on the estuary of the River Tâf. It is known for having been the home of Dylan Thomas from 1949 until his death in 1953, and is thought to have been an inspiration for the fictional town of Llareggub in his radio drama Under Milk Wood. Thomas once described Laugharne as a "timeless, mild, beguiling island of a town".
Dylan Thomas is perhaps Wales's most celebrated contemporary writer, famous for his poems, plays and radio broadcasts. Born in Swansea in 1914, Thomas was appreciated as a popular poet during his lifetime, including in the USA, where he found a degree of fame. To this day, Thomas is recognised as one of the UK's best-loved poets.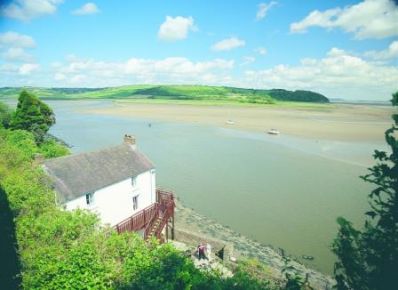 Dylan Thomas Boathouse © Crown copyright (2006) Visit Wales, all rights reserved
The Boathouse in Laugharne (pictured) where Dylan Thomas lived and worked, set on a cliff overlooking the idyllic banks of the River Tâf, is now a museum dedicated to his life and work.
Janet Redler, Chief Executive of Janet Redler Travel & Tourism, said: "The Laugharne Weekend has developed into one of Wales's coolest and quirkiest festivals over the last decade, set in the town made famous by one of Wales's greatest poets, Dylan Thomas. The festival is a must for contemporary arts lovers, but a visit to Laugharne is also essential for fans of Thomas's work."
If you or your group would like to enjoy a tailor-made tour of Wales, including a visit to Laugharne, please do contact our friendly team today.