The garden at Buckingham Palace will open to visitors from July to September this year, allowing the grounds of Her Majesty The Queen's official London residence to be explored through a self-guided tour for the first time.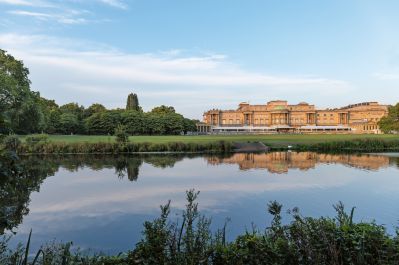 Royal Collection Trust / © Her Majesty Queen Elizabeth II 2021. Photographer: John Campbell
Visitors will be free to explore a route through the garden that encompasses the 156-metre Herbaceous Border, plane trees planted by and named after Queen Victoria and Prince Albert and views of the island and its beehives across the 3.5-acre lake. The unique opportunity to enjoy a picnic on one of the sweeping lawns will be part of the visit. Features in the south-west of the garden, including the Rose Garden, summer house and wildflower meadow, can be viewed through one of the guided tours that will run each day.
The current landscape of the historic 39-acre garden dates back to the 1820s when George IV turned Buckingham House into a palace. Despite its urban location, the garden is home to a remarkable array of flora and fauna, including rare native plants seldom seen in London. The garden is a rich biodiverse habitat, with more than 1,000 trees, the National Collection of Mulberry Trees and 320 different wildflowers and grasses.
On weekends in April and May, garden enthusiasts can enjoy the tranquillity of the garden and discover its history and highlights by joining a guided tour. Visitors will experience the garden in springtime, with its meadows carpeted with primroses and bluebells, and flowering camellia, magnolia and azalea shrubs and trees.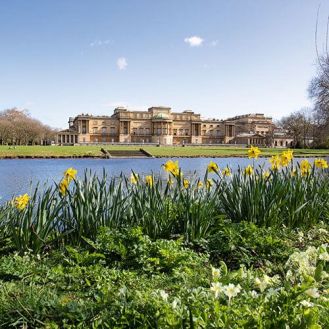 Royal Collection Trust / © Her Majesty Queen Elizabeth II 2021. Photographer: John Campbell
From May to September, special guided tours of Buckingham Palace will also be available. Visitors will see many of the Palace's magnificent State Rooms, furnished with some of the greatest treasures of the Royal Collection including paintings by Benjamin West and Franz Xaver Winterhalter, exquisite Sèvres porcelain and some of the finest English and French furniture in the world. From July, access to the garden will be included in the visit.
Janet Redler, Chief Executive of Janet Redler Travel & Tourism, said: "Demand for tickets to visit the garden at Buckingham Palace has been huge, and it's not surprising as this is a wonderful opportunity to explore the grounds of Her Majesty The Queen's official London residence. We're sure that the tours of Buckingham Palace itself will prove equally popular but, luckily, for those who can't yet visit, a number of online events will help to whet the appetite."
For those unable to visit the official residences of Her Majesty in person, a programme of live online events is now available. Led by expert guides and streamed live from Buckingham Palace, Windsor Castle, and the Palace of Holyroodhouse, 'A Warden's Welcome' interactive talks reveal the history and stories of the Palaces through exclusive images and film footage.
If you or your group would like to enjoy a tailor-made tour of London including a visit to Buckingham Palace gardens, once we can all travel normally again, please do contact our friendly team to start planning your itinerary. Or perhaps you would like to follow in the footsteps of Queen Elizabeth II on our Royal Britain tour?