The survey, which considers responses from more than 1,500 English attractions, saw museums and art galleries perform particularly well in 2018 with an increase of 6% in visitor numbers compared to the previous year.
The Tate Modern topped the list of free attractions for the first time ever with 5.87 million visitors in 2018, while the Tower of London topped the list of paid attractions with 2.86 million visitors.
Visits to places of worship also saw an increase with 3% more visitors in 2018, confirming the upward trend seen in 2017 after three years of decline.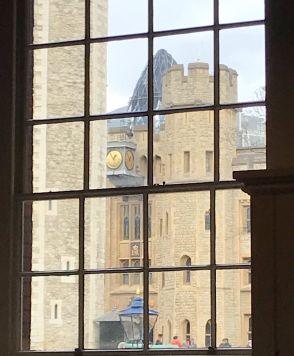 The Tower of London is England's most popular paid attraction
Tourism Minister Rebecca Pow said: "We are home to four of the top ten museums and galleries in the world and each year our attractions draw in millions of people wanting to experience, enjoy, and engage with our rich and diverse culture. It is brilliant to see such positive growth across a range of destinations. From ancient cathedrals and beautiful landscapes, to rural villages, historic houses, glorious gardens and museums, we truly have something for everyone."
VisitEngland Chief Executive Sally Balcombe said: "Our culture is one of the main drivers for international visitors and so it's not surprising to see our museums and galleries returning to the top spot, confirming England's position as a cultural hub."
The Tate Modern displaced the British Museum for the first time in ten years, with the British Museum following closely with 5.83 million visitors in 2018. Topping the list of paid for attractions for the tenth year was the Tower of London with 2.86 million visitors and Chester Zoo once again in second place with 1.97 million visitors.
Tourism is worth £106 billion annually to England. To see the full VisitEngland Annual Attractions Survey click here.
Janet Redler, Chief Executive of Janet Redler Travel and Tourism, added: "It is great news that visits to England's tourist attractions continue to grow. England boasts some of the world's leading museums and galleries, attracting visitors from all over the world - which is evident in the inbound tours we organise. Additionally, the low pound means that England offers great value to travellers from overseas, so there has never been a better time to visit!"
If you or your group would like to enjoy a tailor-made culture tour of England, visiting the leading galleries, museums and places of worship, please do contact our friendly team today.