Take a walk on the wild side in the Cairngorms
The Cairngorms National Park is the largest National Park in the United Kingdom, located at the heart of The Highlands of Scotland.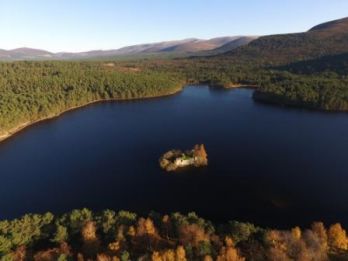 Loch an Eilean © Richard Elliot / VisitScotland, all rights reserved
The Cairngorms are a place where nature is on your doorstep, and adventure is just around the corner. Voted one of the top 20 places to visit in the world by National Geographic Traveler Magazine, there is something for everyone to enjoy no matter what age or ability.
Covering a staggering 4,500 square kilometres, the park is an area of outstanding natural beauty, with ancient pine forests, arctic mountain tops, lochs, rivers and moorland. Home to 25% of the UK's endangered wildlife species, the Cairngorms contain some of the best wildlife habitats in the UK. Opportunities to see wildlife abound, whether out on a family walk, or by joining an experienced ranger or guide.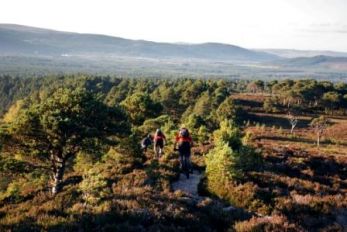 The Cairngorms © VisitScotland / Paul Tomkins, all rights reserved
With everything from castles and distilleries to fun parks and extreme sports, the Cairngorms is a natural playground with a huge array of activities and family attractions. The area offers hundreds of things to do including watersports, snowsports and some incredible walking and cycling routes. It's even home to the only sleddog centre, and the first permanent bridge-based bungee jump in the UK. But it's not all high adrenaline here; there are plenty of relaxing options with low-level walks and golfers also very well catered for, with 12 courses on offer.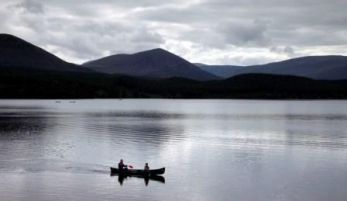 Loch Morlich © VisitScotland / Paul Tomkins, all rights reserved
Separated by the great bulk of the mountains, different areas of the Cairngorms National Park have their own distinct identity and cultural traditions. Explore the past at the castles and historical sites and soak up the rich culture of the different regions.
To find out more about the Cairngorms visit www.visitcairngorms.com, or contact Janet Redler Travel & Tourism and we can put together a tailor made itinerary for you which takes in the best that the Cairngorms has to offer - whatever your interests.