Jan and Nick, the Partners at Janet Redler Travel & Tourism, recently enjoyed a weekend in London, with a spectacular night at the opera as the highlight. Here is Jan's blog about their visit.
We were lucky enough to be given a present from a family member of tickets to the Royal Opera House Covent Garden and so we decided to make the most of it and have a weekend in London.
The opera we saw was Mozart's Così Fan Tutte, one of our favourite operas, and the fabulous performance did not disappoint. You expect top quality singing, of course, but acting is an essential part of the performance. This is a comic opera and it needs performers with the ability to make the audience laugh, and they certainly did!
I had also forgotten how very good the orchestral playing is at Covent Garden. It was worth being there just for that.
The Royal Opera is one of two principal opera companies in London and the sumptuous Royal Opera House is one of the finest performance venues in Britain. Mozart operas are, of course, anything but short, so we had arranged to have a meal beforehand. Luckily, we pre-booked dinner, as inevitably the restaurants in and around the Opera House get very busy before a performance.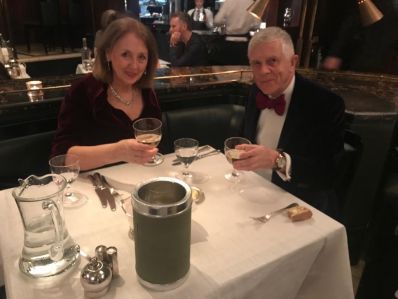 One other thing we'd advise, if you're going to an opera at Covent Garden – or indeed to a performance at any major theatre in the UK – is to pre-book your interval drinks. While there are a number of bars at the Royal Opera House, some only serve pre-ordered drinks at the interval, and of course there is inevitably a lot of people trying to get served in a short space of time.
We were pleased to stay at Vintry and Mercer, a new boutique hotel in the City of London, close to St Paul's Cathedral and just a couple of blocks from the River Thames. We thoroughly enjoyed our stay – there was a warm welcome and the service was excellent.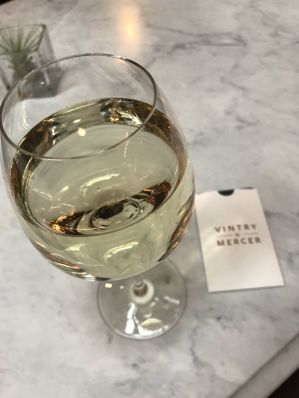 There's always so much to do in London, so we had made plans to do a number of other things over the weekend.
On Sunday morning, we attended a service at the delightful Chapel Royal of St Peter ad Vincula, at the Tower of London. The chapel dates back to 1520 and is perhaps best known as the burial place of some of the most famous prisoners executed at the Tower, including Anne Boleyn, Catherine Howard and Lady Jane Grey. We have the privilege of bringing Les Petits Chanteurs de Monaco to St Peter ad Vincula in July and we received a warm welcome from Canon Roger Hall.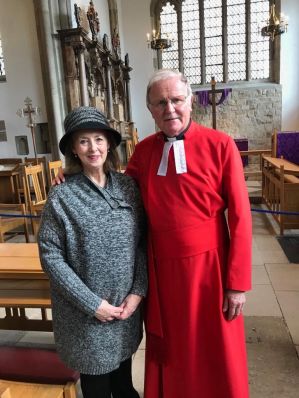 We then had a look round the Tower of London, which is always fascinating no matter how many times you have been before. Although it was a chilly March Sunday, the Tower was still busy with visitors from all over the world.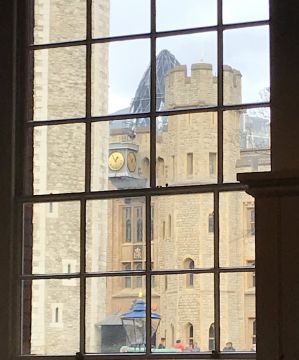 Ultra-modern meets historic – the Tower of London and the Gherkin
While we were iin the capital, we enjoyed a to visit the breathtaking Sky Garden, London's highest public garden. 35 floors up in a modern skyscraper, the Sky Garden is free to enter, but tickets must be booked in advance. The luxuriant tropical gardens offer 360 degree views of London as well as a range of bars and restaurants.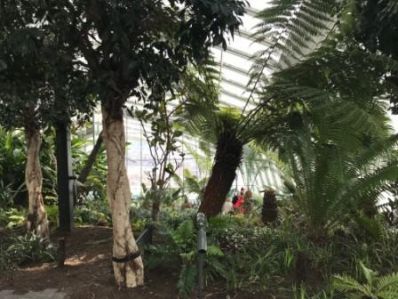 A bracing walk along the River Thames rounded off our weekend. It's like walking through time as ancient monuments jostle with modern skyscrapers, such as the distinctive 95 storey Shard, which was opened in 2012 and offers some of the best views of the capital. A walk by the river is a superb way to see so many of London's greatest landmarks, from the London Eye to Shakespeare's Globe, and from St Paul's Cathedral to Tower Bridge.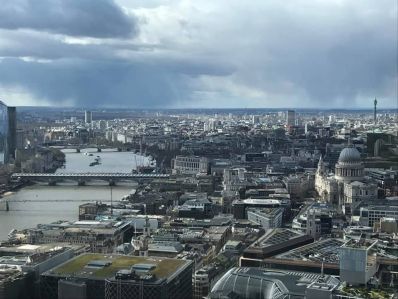 It's amazing just how much you can pack into a weekend in London. There's always so much to see and do and we had a thoroughly wonderful time!
If you or your group would like to enjoy an opera tour of the UK, or indeed a visit to London to see the sights, please do contact our friendly team today.