For many visitors to the UK, Ludlow might not be high on the list of tourist destinations, but the quiet Shropshire town is well worth a visit by anyone interested in experiencing the 'real England'. Here is Sean's blog about his recent stay.
Recently, I was in Ludlow for an overnight stay as part of a birthday celebration. In the UK, Ludlow has a reputation for high quality food and restaurants, and so was an ideal setting for a celebratory meal.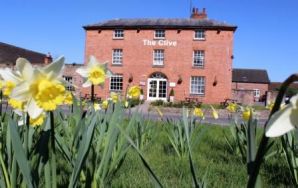 Our chosen base for both the meal and an overnight stay was The Clive, a contemporary restaurant with rooms attached in an attractive courtyard setting. Described as a Restaurant with Rooms, The Clive is set within the Earl of Plymouth's Estate on the outskirts of Ludlow and is named after Clive of India who once lived there.
The bar and lounge area is cosy and warmed (in winter) by a wood burning stove, ideal to sit in front of with a warming hot drink or brandy.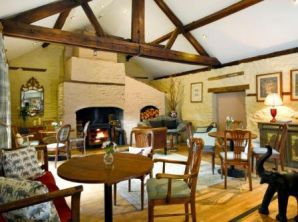 The Clive occupies a site adjacent to the famous Ludlow Food Centre, a large 'farm shop' which stocks a very wide range of produce, much of it local to Ludlow and Shropshire. The Food Centre produces much of its own meat and produce and many of these ingredients end up in The Clive's restaurant. The menu at The Clive always includes a high percentage of local food, and is presented simply with the taste taking precedence.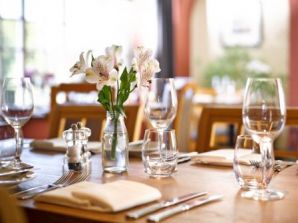 My meal was perfect. To start, vodka & orange gravadlax, soft boiled quail's egg, lemon oil and baby herb salad. This was followed by Oakly Park rack, shoulder and canon of lamb, dauphinoise potatoes, carrot puree, parsnips and red wine jus. The lamb was succulent and the portion size was ideal to allow for cheese and biscuits for desert. All the cheeses were made at the Ludlow Food Centre. Coffee came with perfect little fudges. The wine cellar was well stocked and prices were reasonable.
After a superb English breakfast the next morning, which included a number of items made at the Ludlow Food Centre, we took a short trip into the centre of Ludlow. This old town has a splendid castle at its heart and a vibrant shopping area, with a focus on arts, crafts and fresh foods from across the world.
The castle tearooms make a nice place for a break and a quick cup of tea and a cake. As our trip was in March, it was still a little chilly outside, so it was an ideal way to warm up before continuing our walk round the town.
If you would like to arrange a food related trip to Ludlow – amongst other places – why not get in touch with us?