Janet Redler and Pam Coutts recently returned from a whistle stop tour of the Republic of Ireland. Here are Pam's thoughts on the trip...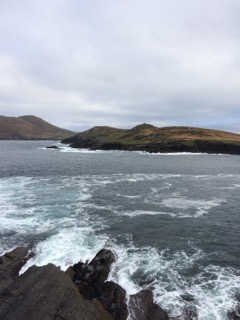 I didn't think anything could surpass the history, beauty and passion of Northern Ireland, which I experienced on my recent trip there, but the Republic certainly matches it in every respect. The welcome, hospitality and sheer beauty is something I will never forget.
Landing in Cork, we stayed in a hotel overlooking the harbour at Kinsale on our first night. Watching seals and cormorants outside the breakfast room window was such a joy, although we missed the otters!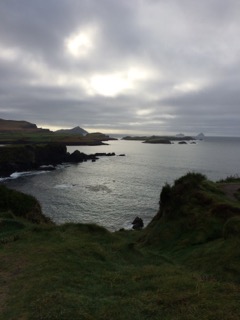 We then travelled up to the Ring of Kerry, visiting the Old Fort in Kinsale along the way. Portmagee Lighthouse, steeped in history, and the awesome sight of Skellig Michael and the surrounding coastline of the Wild Atlantic Way will haunt my dreams forever. (I was born in Kerry and took great delight in telling the locals - especially when I explained that it was Kerry in Mid-Wales!)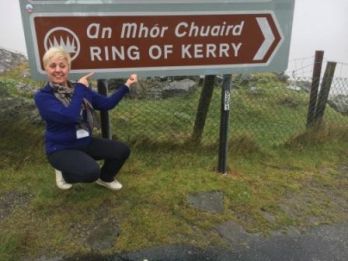 We visited a stately home in Killarney - Muckross House - which has strong links to Wales. The Herberts of Chirbury, on the Powys-Shropshire border, once owned it and there is a strong Welsh language link around the house. (By coincidence, Chirbury is a few miles from where I live!)  The house is packed with the most beautiful antiques and wonderful gardens and a lake.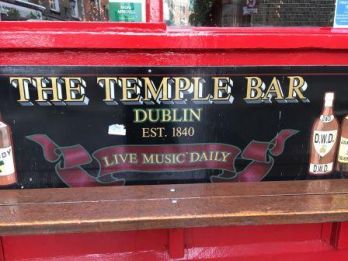 On to Dublin and what a  lively city! The architecture is amazing and I was interested to note that one of the bridges was built by Thomas Telford who has close links to Shropshire. The Irish music and dancing, as well as the warmth and friendliness of all the people we met was so welcoming. Dublin is the birthplace of Oscar Wilde and there is a fabulous statue in honour of him. An amazing trip!

If you or your group would like to enjoy the beauty and hospitality of Ireland, please do contact us and we can put together a tailor made tour for you.