Scotland has been named the most beautiful country in the world in a poll of Rough Guide readers. The other countries of the British Isles also came out well, with England seventh, Wales tenth and Ireland eighteenth.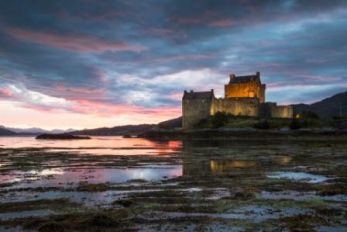 Eilean Donan Castle © VisitScotland/Kenny Lam, all rights reserved
The wild beaches, deep lochs and craggy castles of Scotland are described by Rough Guides as some of the most wonderful and beautiful sights in the world – helping the country to top the reader list. From rugged Ben Nevis to brooding Eilean Donan Castle, and from mysterious Loch Ness to the breathtaking golden beaches of the Western Isles, Scotland is seen as a magical place to visit.
Malcolm Roughead, Chief Executive of VisitScotland said: "We are delighted that Scotland has received this remarkable accolade from Rough Guide readers, but of course it will not be a surprise to anyone who has encountered our wonderful country. From our awe-inspiring landscapes to our remarkable historic attractions, to our bustling but beautiful urban centres, Scotland takes people's breaths away." (With thanks to VisitScotland, www.visitscotland.com.)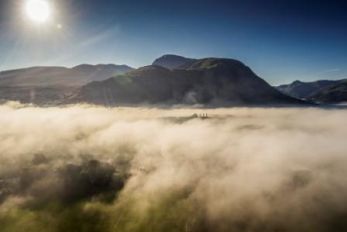 Ben Nevis © VisitScotland/Airborne Lens, all rights reserved
England was voted the seventh most beautiful country, noted for its inspirational landscapes, from the rolling hills of the Lake District to the idyllic shores of Cornwall. Wales came 10th in the poll, with a lot of love among Rough Guide readers for this country, which boasts numerous castles and a fascinating history as well as stunning mountains and forests.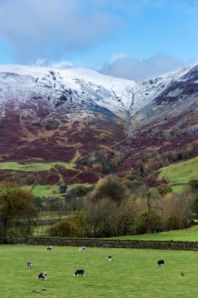 The English Lake District © VisitEngland/Alex Hare
Ireland was voted the 18th most beautiful country and, as the Rough Guide to Ireland says, "Among the romantic preconceptions visitors bring to Ireland, it is their expectations of the landscape that are most likely to be fulfilled."
Janet Redler, Chief Executive of Janet Redler Travel & Tourism, said: "It is no surprise that Scotland came out on top in this poll of Rough Guide readers as the most beautiful country in the world, despite stiff competition from the likes of Canada and New Zealand.
"The sheer scale of the landscapes and the incredible variety of ancient castles and historic landmarks across Scotland mean tourists can enjoy jaw dropping experiences at almost every turn. However, as visitors to the UK and Ireland will know, the other countries of the British Isles boast some wonderful sights and it is good to see that Rough Guide readers recognise this too."
Click here to see the full results of the Rough Guides poll and if you would like Janet Redler Travel & Tourism to put together a tailor made tour of Scotland, or indeed the rest of the UK and Ireland, for you or your group, please do contact our friendly team.